It's important to keep your logo and your style consistent. You want your business cards, letterhead, envelopes, television and print ads and everything else relating to your business to reflect your image.
While each of these might seem insignificant individually, together they make up your corporate identity.
ISI can design each of these pieces to complement each other, reinforcing your brand.
Style Guides & LogoLibrary.net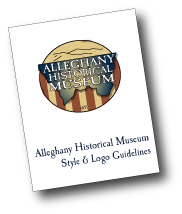 A style guide protects your company or organization's brand- an essential element in marketing. It assures a proper, professional look, in print, signage, online or any other medium you need for your business.
It also solves graphic problems before they arise, because you are always prepared for your employee's or vendor's needs. Changes in policy can be made in one place and are applicable to all.
We created the online service LogoLibrary.net, where businesses & organizations can store and access their logos, in raster and vector formats; CMYK, Grayscale or RGB color modes; and Black & White, Grayscale and Color versions.
Advertising
With our experience in printing, photography, and graphics, ISI is able to build on any concept, but our primary goal is to listen to your ideas and build effective advertising that fits your vision.
Whether in print - rackcards, brochures, magazine ads, newspaper ads- online, or through video, ISI has the tools and experience to promote your organization.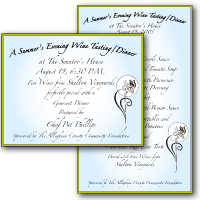 Event Planning
We generate newspaper ads and press releases and can optimize event & promotional photographs for print. We build posters and banners from your photos for display at the event.
We can even build a website for guest information and RSVPs. If you have an event coming up, we can handle it!