From simple black & white to glossy 4-color documents, ISI gives your project the professional, finished look it deserves. We provide printing services to meet virtually every need.
Business Documents & Marketing Materials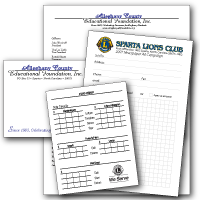 All business correspondence is important. ISI supplies:
cards & stationery

rack cards & brochures

booklets & manuals

newsletters & flyers

business cards

letterhead

envelopes

memo pads

custom order blanks

other forms
As long as your original text is clean and legible and either typewritten or printed, we can use OCR technology to convert it to editable text.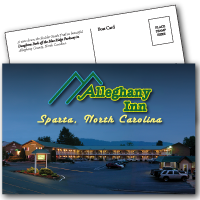 We can mail merge newsletters, labels, and form letters. Just give us your spreadsheet or database and we'll handle it.
Photo Services
Scanning - We scan film or glass negatives, positive transparencies, slides, printed items, or photographic prints.

Printing - We print photos up to 13"x19" and lower-resolution posters up to 30"x40".

Photography - We specialize in on-site photos and product photography.
ISI cannot reproduce any image without permission from the copyright holder. We require this form to be on file before we reproduce any image that appears to be by a professional photographer or studio. Read our Copyright Policy for more information.
(All our photo printing is incidental to our other jobs.)
We do not offer mass photo printing services, fine art reproduction, proofing, or color matching.
Finishing Services
Adhesive Backing - Stickers, magnets.

Binding - Comb binding, saddle stitching, padding, punching for ring binders.

Cutting - We can flat cut or perforate your tickets, business cards, invitations, etc.

Folding - Half fold, Z fold, Letter fold, Brochure fold, and Double Parallel fold.

Laminating - Permanent cold lamination to protect your documents from the elements, up to 12" wide.

Mounting - Mount to foam board or chipboard for stability and durability.

Collating & Padding