Imaging Specialists works with you to determine your business needs, your target audience, and your expectations for your new site. ISI also handles domain registration (you own your domain), email accounts, FTP access, and site maintenance. For more information or for a free quote on a new, effective website, contact us today.
Site Updates
Unlike other hosting companies, our competitive monthly fee for standard web hosting includes text changes and image swaps on the site, up to 1 hour each month.
E-mail Accounts
We're able to offer an unlimited number of e-mail accounts with our hosting package. E-mail can be checked online, forwarded to another e-mail account, or downloaded to your computer.
Search Engine Optimization
It's impossible to guarantee first result placement on any certain search engine, but we do work to ensure that a site will have a high ranking. We understand how search engines rank sites and create sites that meet the various requirements and that follow current web standards.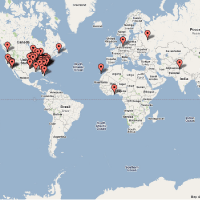 Web Site Statistics
What good is a site if you don't know if it's effective? We set up your site so that you're able to see how many people visit and how often.
Follow visitors' paths from page to page and see what pages they visit most often and for how long. You can also see where your visitors are coming from, both how they search to find your site and their geographic location.
E-commerce Sites
ISI integrates shopping cart software that allows you to take orders and sell products online, across your website, 24/7. We can set up websites with security certificates and dedicated IP addresses that allow users to input personal information safely. Alternatively, we can also integrate your PayPal or Google Checkout account so that visitors can give donations or make purchases across your site. Transactions are secure and you are free of the responsibility to protect financial information.